Hand Sanitiser Dispensers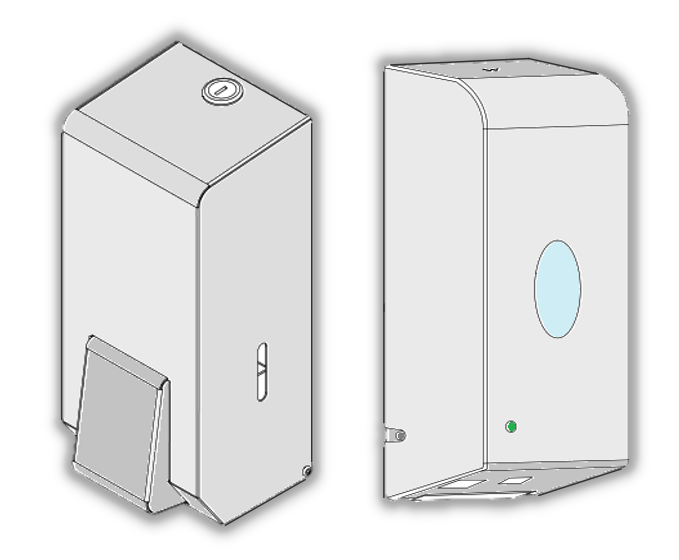 ➢ Simple and effective means of minimising risk of transmitting
and/or receiving contact spreadable infections.
➢ Unit comes with EASA Form 1, and engineering package for
installation.
➢ Both manual and automatic options available.
➢ Large Reservoirs 0.9 L – 1.0 L.
➢ Robust design to withstand high utilisation.
➢ Create a clean, safe and healthy working environment.
➢Units can be installed at various locations in the aircraft such as; on galley and lavatory walls, bulkheads, adjacent to the attendant seats, at passenger entry doors, or on the flight deck. 
➢ Different sizes available which allows you to maximise the utilisation of your available cargo transportation space.
➢ Designed to secure loose items/cargo supplies and protect passenger seats and crews during all phases of flight.
➢ No passenger seats removal is required: A cost-efficient solutions to carriage of cargo in the passenger cabin. No additional action to revert passenger cabin into its original configuration.
➢ Easy securing/strapping of the bags onto the passenger seats. A Secondary Restraint System is also incorporated on each bag.
➢ For the use of this product on other cargo applications (non-DG) items, an STC solution has been mandated by EASA. Additional NRE will be quoted for use of the STC solution.
| Unit | Height (cm) | Width (cm) | Depth (cm) |
| --- | --- | --- | --- |
| Automatic | 35.5 | 11.5 | 10.5 |
| Manual | 25.4 | 9.3 | 10.9 |
| Bag Size | Load Limit | Volume |
| --- | --- | --- |
| Standard (Single Pax) | 22.5 kg | 148 L |
| Large (Triple Pax) | 50 kg | 454 L |