Aero Inspection Sponsors Singapore Irish Dancing Team's Journey to Ireland
Aero Inspection, has taken the step by sponsoring the Singapore Irish Inspirational Dance Team's journey to compete in Ireland, home to some of the world's most prestigious Irish dance competitions. This exciting partnership showcases our commitment to promoting international collaboration and providing opportunities for talented dancers. The sponsorship not only supports the aspirations of the Singapore dancers but also strengthens the bond between Singapore and Ireland, creating a platform for cultural exchange through the captivating art of Irish dance. This serves as a testament to the global reach of Irish dancing and the commitment of companies like Aero Inspection to promote cultural appreciation and artistic endeavors.
As a commitment to corporate social responsibility, we recognize the importance of supporting cultural endeavors that contribute to the well-being and growth of communities. Our involvement not only showcases the dedication to the arts but also establish as an entity that values diverse cultural expressions.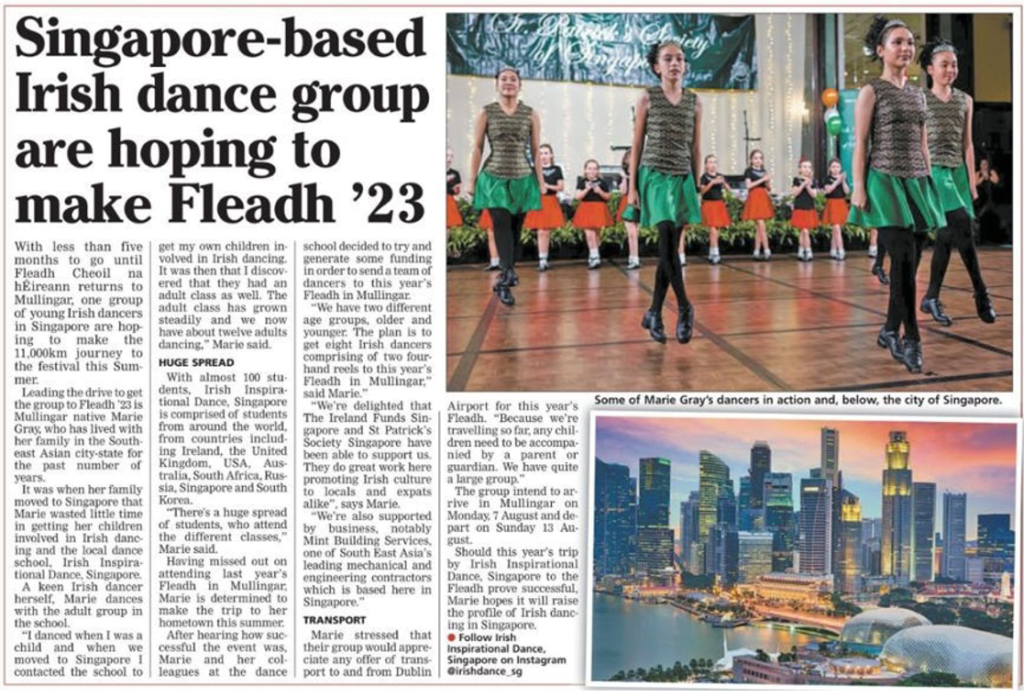 Aero Inspection bursary for students undertaking a degree in Aviation
Aero Inspection sponsors financially disadvantaged and deserving undergraduates pursuing the Aerospace Engineering undergraduate degree programme at the Singapore Institute of Technology (SIT). Through the bursary programme Aero Inspection pays the University fees for the successful candidate each year.
The bursary programme is aimed at providing complete financial support for a single student's four-year degree programme.
Aerospace Engineering is a highly specialized field that demands exceptional skills, expertise, knowledge for designing, developing, and maintaining aircraft and their systems. However, the cost of pursuing a degree in this field can be exorbitant, and as a result, the Aero Inspection Bursary was established to provide financial assistance to deserving and financially disadvantaged undergraduate students pursuing the programme at the Singapore Institute of Technology (SIT).
The Aero Inspection Bursary is an excellent opportunity for students who are passionate about Aerospace Engineering. This initiative not only helps students achieve their academic goals but also helps them to pursue their dreams of becoming aerospace professionals.
Aero Inspection is taking a significant step towards making higher education more accessible to deserving students and enabling them to focus on their studies and achieve their academic goals. We are excited to be able to contribute to the growth of the industry. We have a long-standing commitment to supporting the next generation of aerospace professionals, and our partnership with SIT is an extension of that commitment.
https://www.singaporetech.edu.sg/admissions/financial-aid/bursaries-and-study-grants/aero-inspection-bursary
FemEng in Botswana!
Bringing students together towards STEM fields
As part of our Corporate Social Responsibility (CSR) Aero Inspection is sponsoring FemEng again, this year in Botswana.
FemEng is created by a group of female engineering students from the University of Glasgow in collaboration with female engineering students from the University of Nairobi.
In June 2023, FemEng will travel to Botswana to deliver STEM workshops to public schools and the local community. These will cover a range of engineering disciplines and provide engineering skills with activities such as using aerodynamics to launch model rockets and bridge building.
Aero Inspection is very proud to sponsor the initiative.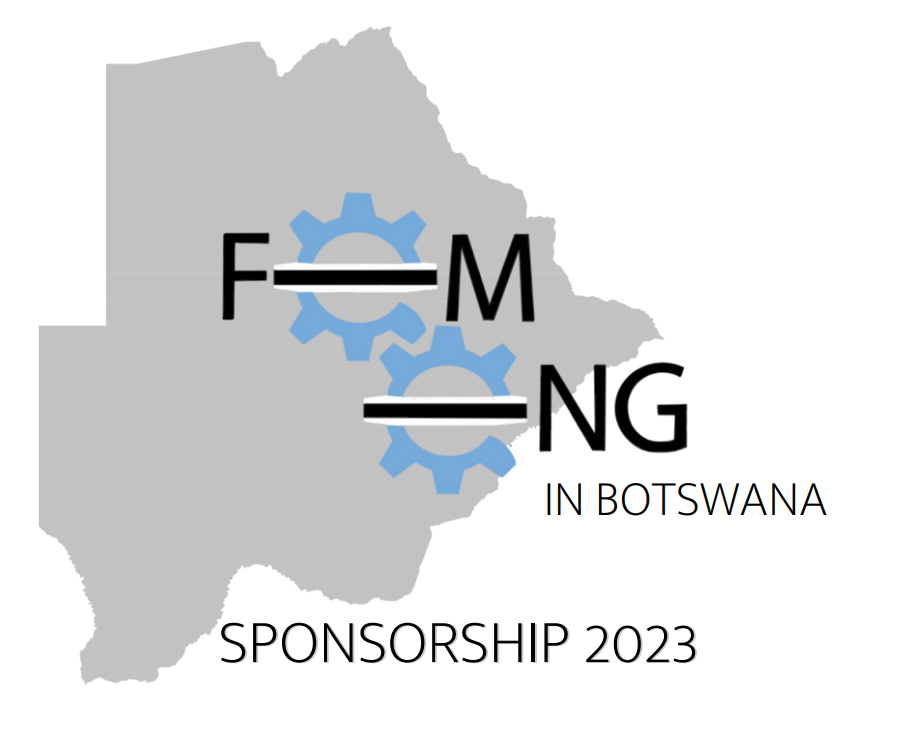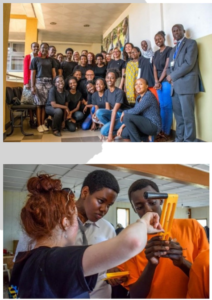 Inspiring the next generation in Singapore
Career talk with Northland Secondary
Nor Ashria, Vice President of Sales at Aero Inspection, inspiring the next generation of aviation professionals at Northland Secondary School in Singapore. A motivational speech given to students and piquing their interest in the career options available. The students impressed Nor with the questions which were asked. It was incredible to see the appetite of interest with the younger generation in the Aviation Industry. The future is bright for the Aviation.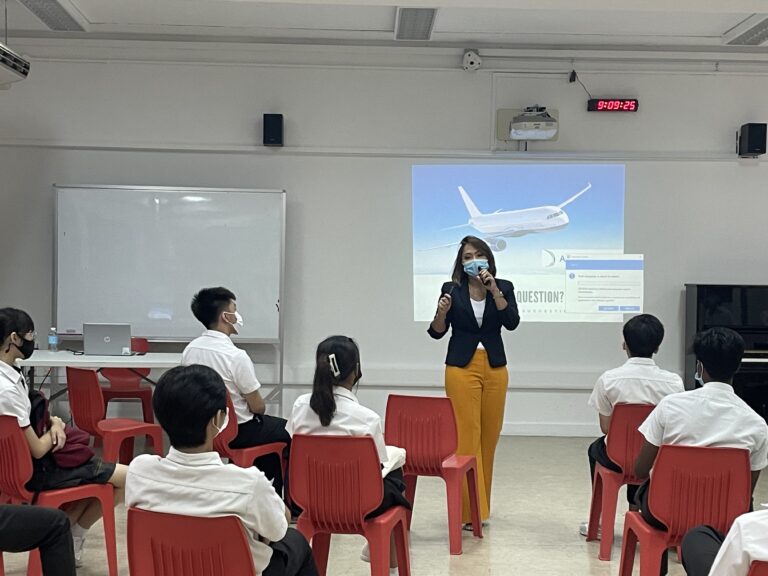 Aero Inspection Supporting Education in Aviation
Over the past number of years, we have been involved in supporting different charitable organisations and initiatives as well as providing sponsorship to good causes.
We are active participants in the University of Limerick student Co-Op programme where students get valuable hands-on experience in the aviation industry.
Engineers from Aero Inspection have given several guest lectures to the BEng in Aeronautical Engineering course at the University of Limerick, Ireland. This has given students an in-depth understanding of the importance of Borescope Inspections, Boreblend Repairs, Aircraft Weighing, Record Auditing and Due Diligence Appraisals, which will prove beneficial when entering industry.
Aero Inspection has also been involved in work experience programs with secondary schools across Ireland. Students who have an interest in Aviation have joined the company in an observatory role. The students shadow Aero Inspection Engineers during borescope inspections, weighings and through record auditing. This helps to give the students an understanding of the practicalities of working within the aviation industry.
Aero Inspection is a proud sponsor of the Atlantic Airventure Centre in Shannon which promotes aviation to young people. This initiative gives young people, with an interest in aviation, the opportunity to see aircraft engines close-up as well as to use flight simulators. This is a very worthwhile project and is very popular with people in the region.
Aero Inspection is also involved in the sponsorship of various aviation events and fly-ins throughout Ireland, in particular the Spanish Point, Co. Clare Fly-In. This is a local event, which attracts a lot of interest in the aviation community, involves people coming from all around Ireland in many different types of aircraft to enjoy their common interest.